Steel Profiled Sheeting Reroofing of Large Commercial Roof
Pitched Profile Roof Sheeting, Friars Lane, Leicester
Roofwise were contracted to provide new profiled roof sheeting on a large commercial property on Friar Lane, Leicester. Below is a selection of before and after pictures from the project. We replaced an old and inefficient pitched felt roof with new steel profiled sheets. This new roof solution is far more energy efficient and will last longer with minimal maintenance.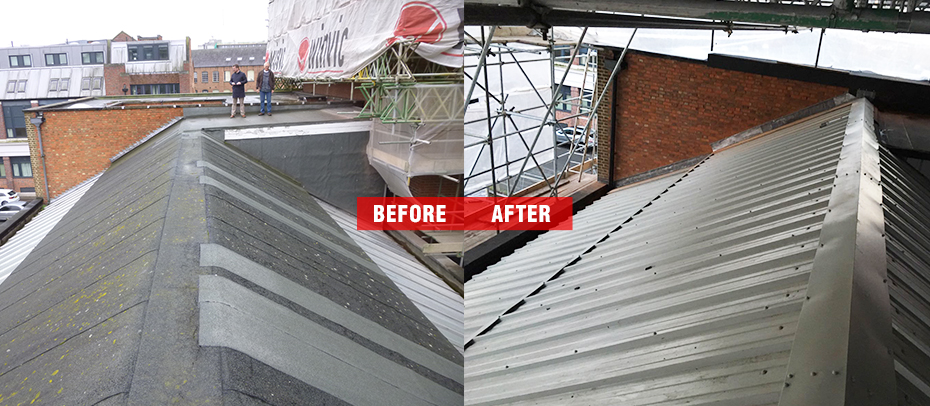 Our team of roofers worked quickly to install the new profiled sheet roof in order to limit any disruption of the business. Our client was extremely please with the service provided.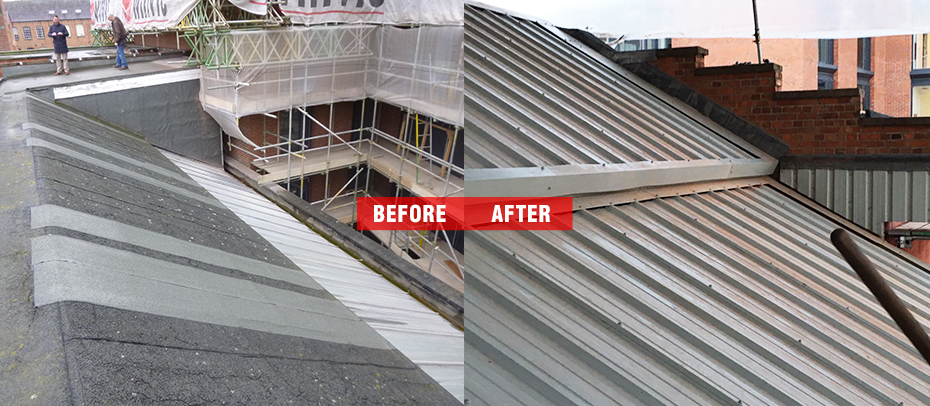 Another great job by the Roofwise team. You local roofers in Leicester.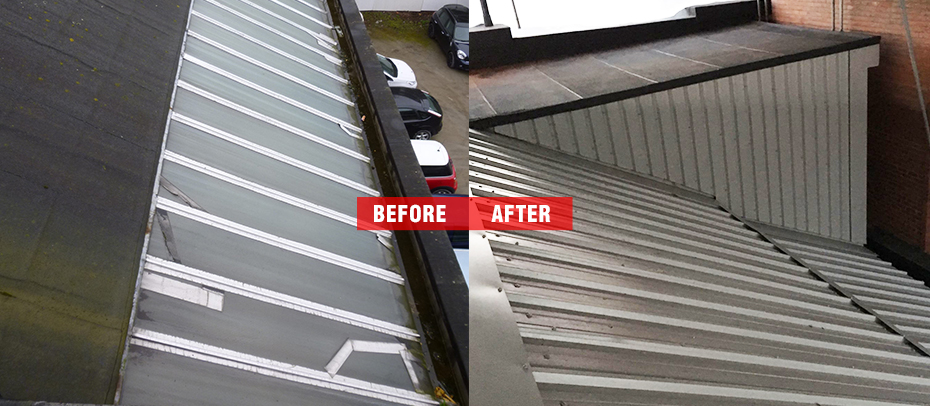 Fast, Free Flat Roof Repair Quotes
Need a commercial roofing quote? Simply contact our team today on 0116 266 2349. We offer completely free, fast and friendly site surveys and quotes at highly competitive rates. Roofwise - your wise choice for your roofing needs.
Posted: 10 Jan 2017